If you are planning to purchase your home in the Sunshine State, it'd be a good idea to understand the current market conditions, home inspections, closing costs, insurance charges and a whole host of other fees that are a part and parcel of buying houses in Florida.
Take your time understanding the local home buying process and don't forget to find a good real estate agent you can trust.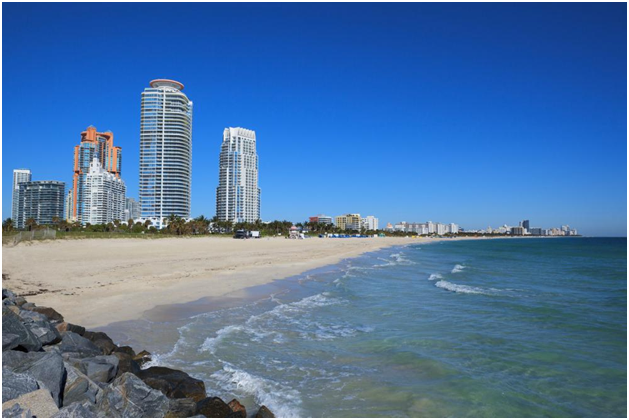 When you are finally ready to put up some cash, here's how you should start the process:
Research Your Preferred Florida Location
Are you looking for a house or an apartment? Would you rather live in a quaint little cottage on a secluded beach, or would you rather be where the party is? Are you planning to start a family soon, or would you rather retain the 'newly married' status for as long as possible?
When buying your first home in or near a Florida beach town, an experienced real estate expert such as Scott Addison is a great idea. They can help you find a prospective location that meets your requirements.
Get Pre-Qualified To Make Sure You Can Afford What You Want
It's great that you have a significant amount of money already saved up; however, can you really afford the rest of the house? A mortgage broker can help you understand if and how much of a mortgage you can qualify for.
Getting pre-approved for mortgage means that you already applied for a mortgage; and you have a letter from your lender to show that you'll be able to pay for the house.
Pre-approval can save you from heartbreak since it provides you with an actual price range that lets you know, in no uncertain terms, what you can really afford.
Working With a Real Estate Agent You Can Trust
Thousands of people head to Florida every year. They dream of owning a condo, house or apartment in Florida, the sunshine state. Working with a real estate agent can give you access to unprecedented knowledge on local communities, find you homes within your budget and help prepare a viable offer.
Scott Addison offers real estate services for St. Pete Beach, Clear water, Dunedin, FL as well as the Indian Rocks Beach. As your real estate agent, he can help you locate the most affordable services to assist you in the home buying process. Get started here!